[raw]
LoLskinshop's Hearthstone boost service
ORDER YOUR HEARTHSTONE BOOST TODAY!
Your current rank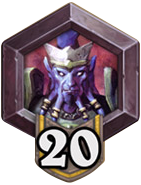 Desired rank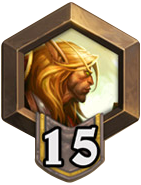 Total price

QUALITY GUARANTEED
NEED HELP?
Select package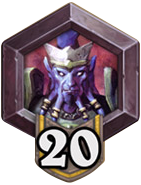 Total price

QUALITY GUARANTEED
NEED HELP?
Total price

QUALITY GUARANTEED
NEED HELP?
[/raw]
Hearthstone Rank Boost

Our Hearthstone boost service is being managed by some of the best players in the game! Get to any rank in Hearthstone with the help of our exceptionial boosters. Lolskinshop.com has sold Boosts for League of Legends for several years, and have decided that we can offer the same quality service for our customers that prefer Hearthstone!
---
Requirements:
A Hearthstone account.
Decent card collection is really nice to have, and helps speeding up your order
for Legend rank, you need to have at least 1 popular deck in meta.
Rewards:
Increase in your ranking, special new card background if you decide to go to rank 1.
Delivery Time:
We will do our best to start your order as soon as possible.
When we start the job we will tell you the ETA of when you can expect it to be done.
---
F.A.Q:
Q:
How do I contact you if my questions haven't been answered?
A:
You can use the live chat. It's located in the bottom right corner. Or you can contact us by email:
[email protected]
Q:
On what servers is the Hearthstone Boost available?
A:
The Service is available on all servers.
Q:
Who will play on my account?
A:
A high ranked Hearthstone player will play on your account for the hearthstone boost. All our players are working under a contract, so there is no need to worry about safety, we do not hire random players like other sites do.
Q:
Can I play other games on my Battle.net?
A:
Yes, you can play other games on your Battlenet, but not hearthstone until we are done.
Q:
When does a season start and end in Hearthstone?
A:
One season lasts one month in Hearthstone.
Q:
Is it safe?
A:
Yes, it is safe. We use different VPN/mac address for every HS boost.
Q:
How do I track the progress or how do I know the job is done?
A:
 You can contact us about the progress or we can give you the boosters skype or email. When the job is done we will contact you over email.
Hearthstone Boost service