Neo PAX Sivir
Skin spotlight of Neo PAX Sivir lol skin
Wonder how to get Neo PAX Sivir? It is available in the League of Legends Hextech Crafting Tool! You can hop right in there and, with 10 gemstone, craft it right now and test it! The skin is showcased in the skin review to the right! Originally, there were very exclusive skins released for some Champions during PAX events. During this time, League of Legends wasn't as popular as it is today, so not many people attended PAX or got the exclusive skins. Thus PAX Sivir, still today, is one of the rarest skins in game as it was never made available again. With League's rise in popularity, however, many people asked Riot to release the skins again so they could be purchased. In order to appease this crowd and not make the old PAX Sivir skin lose its rarity, out came Neo PAX Sivir, a very similar copy to the original skin with some slight modifications to make them apart. The skin was released on September 1st 2017. This skin is a part of the PAX skin line. They always feature amazing updated graphics and animations that make battles ingame absolutely stunning!
If you want to check out the new patch, Lolskinshop can help you, we are selling PBE accounts.
Note
Lolskinshop.com does not sell this skin, never have, and most likely never will! This page is an information page. We have collected all the different parts needed to create one good page that highlights every part of this specific league of legends skin. We would also like to point out that the only way to ever getting this skin is through the official Riot store, where you buy it for Riot points. There is no point looking for it on Ebay or other third party sites, it simply does not exist!
Neo PAX Sivir skin review and information.
| | |
| --- | --- |
| Category | Hextech skin |
| Price | N/A |
| Concept | PAX Sivir copy |
| Model | New model, textures and animations! |
| Particles | All new skill particles and animations! |
| Animations | New animation particles for every skill! |
| Sounds | New recall animation! |
Neo PAX Sivir skin in game picture, splash art, and youtube video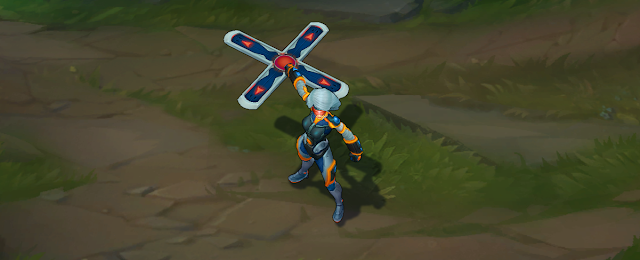 Neo

PAX Sivir

THIS PRODUCT IS OUT OF INVENTORY BROWSE OUR ACCOUNTS CATALOGUE FOR SIMILIAR OR SAME PRODUCTS